Aggregates for the NY Metropolitan Area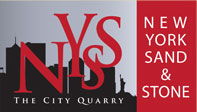 Our fellow U.S. Concrete business units, Eastern Concrete Materials, New York Sand & Stone and Coram Materials, supply a wide variety of aggregates to our local operations and customers throughout the New York metro area.
New York Sand & Stone: A Closer Look
As one of the larger suppliers of construction materials in the New York City market, New York Sand & Stone is a trusted distributor, earning a distinct reputation as "The City Quarry". Since 1998, New York Sand & Stone has excelled in supplying the highest quality crushed stone, gravel and sand with a commitment to timely delivery and customer satisfaction that is unrivaled in this area. As a smaller, more nimble company, New York Sand & Stone is able to react quickly to the ongoing variations in production deadlines and change order challenges that routinely affect the commercial building industry.
With locations at the Brooklyn Navy Yard, Sunset Park, and Inwood, New York sand & Stone offers convenient distribution sites in the City. Not only are there more than 20 ready-mix plants within 15 minutes from our facilities, but the Navy Yard allows for both ocean going and land-based shipments to be received, and then efficiently distributed by truck via the nearby Williamsburg and Manhattan Bridges, as well as the Brooklyn Bridge (cars only). Access to these major bridges alleviates the higher labor and fuel costs associated with long-distance hauling, as well as helps decrease the environmental impact caused by excessive fuel usage. Our convenient locations also make it easy for customers to pick up shipments themselves, should they choose to do so, further reducing their expenditures. As a result, contractors with union laborers need not incur additional time and expenses involving upstate treks to secure vital materials.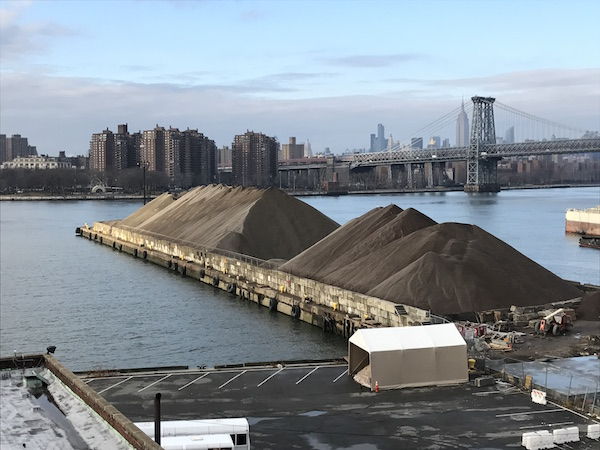 New York Sand & Stone
Tel: 718-596-2897

Coram Materials

Tel: 631-924-5703

Coram Materials: A Closer Look
Coram's sand and gravel meets the most demanding in the construction sand and gravel industry, the standards of the NY State Department of Transportation and others for use as aggregate in the manufacture of both asphalt and concrete. Meeting these standards means their material is used in a wide variety of construction applications and is trusted market-wide.

Coram excavates sand and gravel from the bottom of a currently existing pond employing the use of a new, state-of-the-art dredge built by Supreme Manufacturing, Inc. of Stoneboro, PA.